SUMMER SCHOOL LITERA                                                 
 Сhildren's camp on the sea language 2018                                                                              
 For children aged 7-16          
                             Centre Jaundubulti
Every summer the language centre LITERA organizes summer training programmes with a holiday near the sea.
Children live in 3-5 bed spacious, with modern conveniences rooms, in 2 minutes of walking from the sea.
20×45 minute lessons a week (English, German or French languages, Russian for foreigners) with a holiday at the seaside

Various afternoon and evening activities: themed parties, beach games, sports competitions, participation in plays in English, drawing competitions, quizzes, carnival and presentation of talents at the concert.
Summer camp shift dates:
9 – 21 June
June 25 – July 1 – 1 week,
June 25 – July 14 – 3 weeks.
1 – 14 July – 2 weeks
15 – 28 July – 2 weeks
Main points:
Accommodation in a brick building near the sea  (3-5 bed bright and spacious rooms)
Guarded picturesque area
4 meals a day
20×45 minute lessons  a week
Groups of 7-12 students
All levels of foreign language
Supervised activities every afternoon and evening
All teaching materials and textbook included
A certificate at the end of the course
24 hour supervision
Assistance of the employee of the centre in the organization of leisure activities
Medical care included
Sports included fees: football, badminton, basketball, volleyball, novus.
Swimming pool (twice a week), theatre in English, video making, and standard dances. Can be arranged for a small fee.
SUMMER SCHOOL LITERA                         
Daily plan in Summer School LITERA
7:30     Students get up and wash
7:50    Morning exercises
8:30    Breakfast
9:00 – 10:30   2 lessons of a foreign language
10:30 – 11:30      Mid-morning break:  Brunch
11:30 – 13:00   2 lessons of a foreign language
13:00 – 14:00      Lunch
14:00 – 15:00         Rest
15:00 – 18:00        Afternoon activities: beach,  sport, games and fun, preparation for events
18:30 – 19:00          Evening dinner
19:00 – 21:00          Evening activities: extra activities, discos
21:00- 23: 00 Students wash and go to bed-lights out.
Centre Jaundubulti
Afternoon activites
Every afternoon various activites are organized including funny starts, treasure hunt, beach games, sand castles, football matches, volleyball.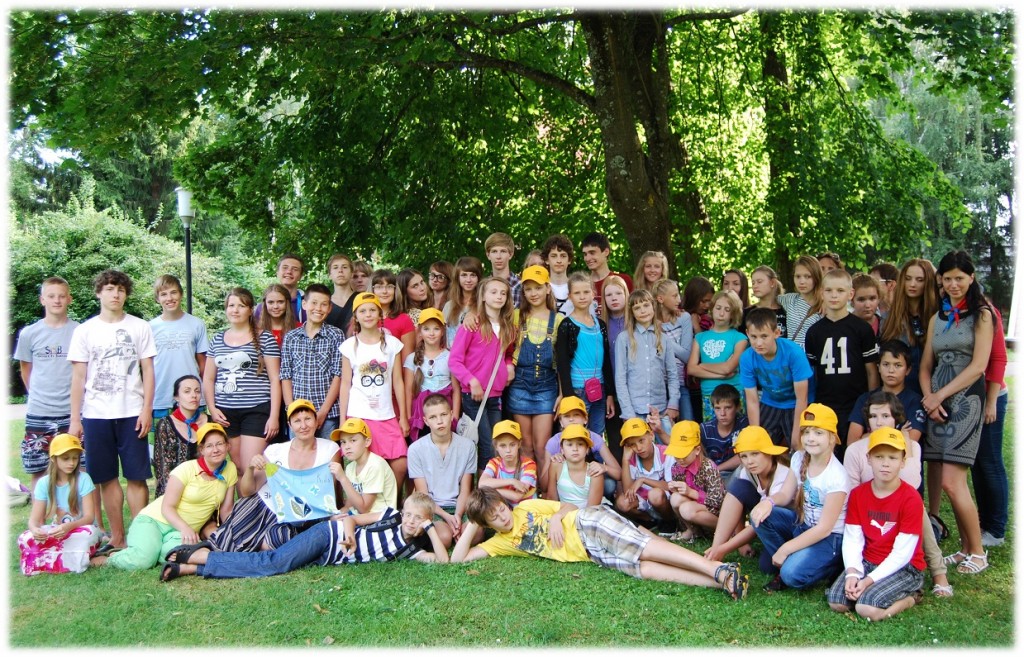 Evening activities and discos
Special attention is paid to parties and discos. Every session has its own theme so that students can enjoy the variety of events: welcome party, team presentations, talent show, carnival, the Day of Neptune, Disney Parade…
Excursions          
For those wishing we offer excursions in Riga and Jurmala.
 Сhildren's camp on the sea language 2018              
roditeljam.lv@gmail.com